New Cat Litter Scoop has raised over 300% of its funding goal, because it is actually a revolutionary product. The first major innovation since cat litter scoops were invented. You have to see it to believe it.
Here is a link to the Kickstarter Page:
http://kck.st/1KK9GWT
Campaign ends Feb 13th 2015 and is available online afterward:
http://k-kat.com/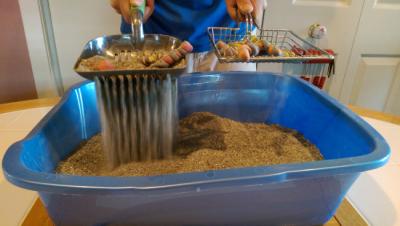 Last update on February 10, 11:35 pm by Dennis Glover.
All times are GMT -4. The time now is 3:28 pm.